Disability and Critical Illness Insurance

Rest easy knowing you  have the right insurance in the event of illness or injury.
Disability Insurance (DI) and Critical Illness (CI) insurance are both types of living benefits insurance that individuals and professionals set up to protect themselves, their families and their financial assets in case of serious illness or injury.
The two are easy to confuse, but they address different needs.
So, what's the difference between Critical Illness and Disability Insurance?
Disability insurance replaces your income from employment or self-employment. It pays out a monthly benefit, typically until age 65. . 
Critical Illness insurance is a product that pays out a tax-free lump sum in the event you are diagnosed  with a life-threatening critical illness like cancer, heart attack or stroke, to name a few.
At Bold Financial, we look at your needs, profession, lifestyle and risks to help you determine the living benefits policy that is right for you.
Disability Insurance: protect your income and your lifestyle
Disability insurance provides financial support to help preserve your income should you become unable to work. A disability can result from a number of causes including accident, injury, illness, or even mental health issue. 
Bold Financial will customize a policy that brings peace of mind, providing essential financial support if ever a disability impacts your ability to run your company or perform your job.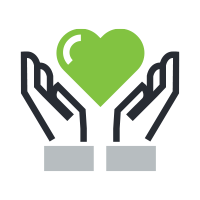 Critical Illness Insurance: money at a time when it's needed most
What would you do if you couldn't work? What if you fell ill… and everything in your professional and personal life changed? It's not pleasant to think about it, but one in three Canadians are at risk of developing life-threatening cancer – and 50,000 Canadians suffer a stroke every year – 75% leading to a permanent disability.
A Critical Illness Insurance Policy – customized to your needs by Bold Financial – will help reduce your financial burden, protect your business interests – and help you maintain financial independence in the event of a critical illness or unforeseen health crisis. Your policy will pay a lump-sum benefit, usually 30 days after the diagnosis of one of up to 28 covered critical or life-altering illnesses/conditions.
Our solutions include:
Debt reduction and elimination of financial concerns
Replacement or reduction of lost income 
Coverage for new medical treatments and medications
Financial support to keep your business running
to find out more – and learn what Disability or Critical Illness solution may be right for you